LIGHTING & CONTROLS GROUP
BFHJ Energy Solutions, LLC


Comprehensive Turn-key Energy Management Solutions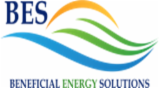 BFHJ Energy Solutions, LLC is an integrator of value added energy conservation technologies and services for the Built Environment (Infrastructure, Buildings, Public Sector and Institutional Facilities). Energy Solutions provides comprehensive turn-key solutions including, evaluation, design, installation, finance, operations, monitoring, maintenance and analytics.
Energy Solutions is concentrating on three major technology platforms – LED relamping installations, solar and on-grid LED streetlights and comprehensive building management systems.
Energy Solutions has developed solar street light applications as well as environmental monitoring systems and protocols for the Built Environment. These technologies were developed in conjunction with established technology companies and we retain all US marketing rights.
We have established the Virtual Property ManagerSM branding for our system and retain rights to the service mark.