LIGHTING & CONTROLS GROUP
BFHJ Energy Solutions, LLC
Comprehensive Turn-key Energy Management Solutions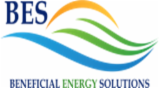 BFHJ Energy Solutions, LLC is an integrator of value added energy conservation technologies and services for the Built Environment (Infrastructure, Buildings, Public Sector and Institutional Facilities). Energy Solutions provides comprehensive turn-key solutions including, evaluation, design, installation, finance, operations, monitoring, maintenance and analytics.
Energy Solutions is concentrating on three major technology platforms – LED relamping installations, solar and on-grid LED streetlights and comprehensive building management systems.
Our signature project is the relamping of the Lincoln Tunnel in 2014 utilizing a custom designed LED lighting solution manufactured in the United States. Our role was project manager.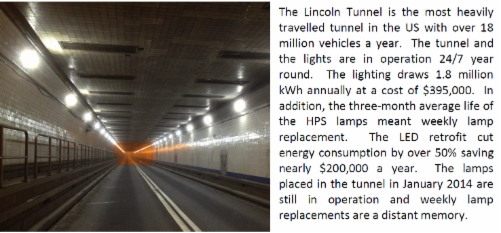 In April, 2014, Energy Solutions acquired Green Econometrics
( http://www.greenecon.net). Green Econometrics is engaged in monitoring and analyzing energy management and environmental control systems and functions. Green Econometrics' signature project was the design of a comprehensive energy monitoring and management system for the New Jersey Department of Transportation. Green Econometrics has established relationships with leading edge sensor manufacturers and solar panel technology manufacturers and originated, structured and closed the relamping of the Lincoln Tunnel in January 2014.