REAL ESTATE SERVICES GROUP
BFHJ Project Solutions, LLC
Solutions for the Built Environment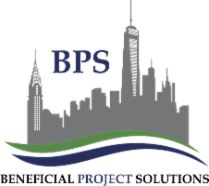 Project Solutions provides real estate development, asset, property and construction management services to owners of commercial real estate, corporations, institutions and public sector entities. Our professionals have a deep and diverse skill set which allows us to provide solutions to a wide range of real estate applications.
Our professional team has been involved in over 150 million square feet of real estate solutions over the past 30 years. We have planned, financed, built, leased, managed, acquired and sold a diverse set of projects including residential, office, industrial, flex, retail, hospitality and mixed-use properties. Our team has gained their experience as real estate owners, managers, brokers and contractors; working for financial institutions, home builders, developers and service firms.
Our focus is on the solution. We strive to maximize the achieved metrics our clients' objectives at minimal cost with the highest caliber professional talent. Recent engagements by the Project Solutions professional team include:
Development of a 35-story for-sale condominium on Manhattan's Upper East Side. Project Solutions acquired the site, obtained the approvals and sourced the institutional equity partner. The Project will be LEED Certified. Project Solutions is the Co-Developer of this $200 million project.
Development of a 260,000 square foot medical office building with a skilled nursing facility in suburban Philadelphia. The Project will be LEED Certified. Project Solutions was retained by ownership as Project Developer of this $90 million project.
Leasing and management of a suburban office building.
Redevelopment of an outdated, underutilized headquarters site for a major multinational corporation. This $25 million project included obtaining approvals, design, LEED Certification, financing and construction management.
Site selection, development and construction management services for a foreign automobile manufacturer.
Restructuring a corporate real estate portfolio for an international services firm, including acquisitions and refinancings.
FOLLOW US ON