REAL ESTATE SERVICES GROUP
BFHJ Project Solutions, LLC
Solutions for the Built Environment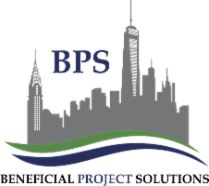 Project Solutions provides real estate development, asset, property and construction management services to owners of commercial real estate, corporations, institutions and public sector entities. Our professionals have a deep and diverse skill set which allows us to provide solutions to a wide range of real estate applications.
Our professional team has been involved in over 150 million square feet of real estate solutions over the past 30 years. We have planned, financed, built, leased, managed, acquired and sold a diverse set of projects including residential, office, industrial, flex, retail, hospitality and mixed-use properties. Our team has gained their experience as real estate owners, managers, brokers and contractors; working for financial institutions, home builders, developers and service firms.
Our focus is on the solution. We strive to maximize the achieved metrics our clients' objectives at minimal cost with the highest caliber professional talent.
In October, 2018 Project Solutions, entered into a joint venture with a landowner to develop a 250 unit multifamily rental property in northern New Jersey (the "Bergen JV"). The Bergen JV has entered into various agreements to acquire the land and development rights necessary to develop the project. Project Solutions is currently completing the land assemblage in order to commence the development.
FOLLOW US ON